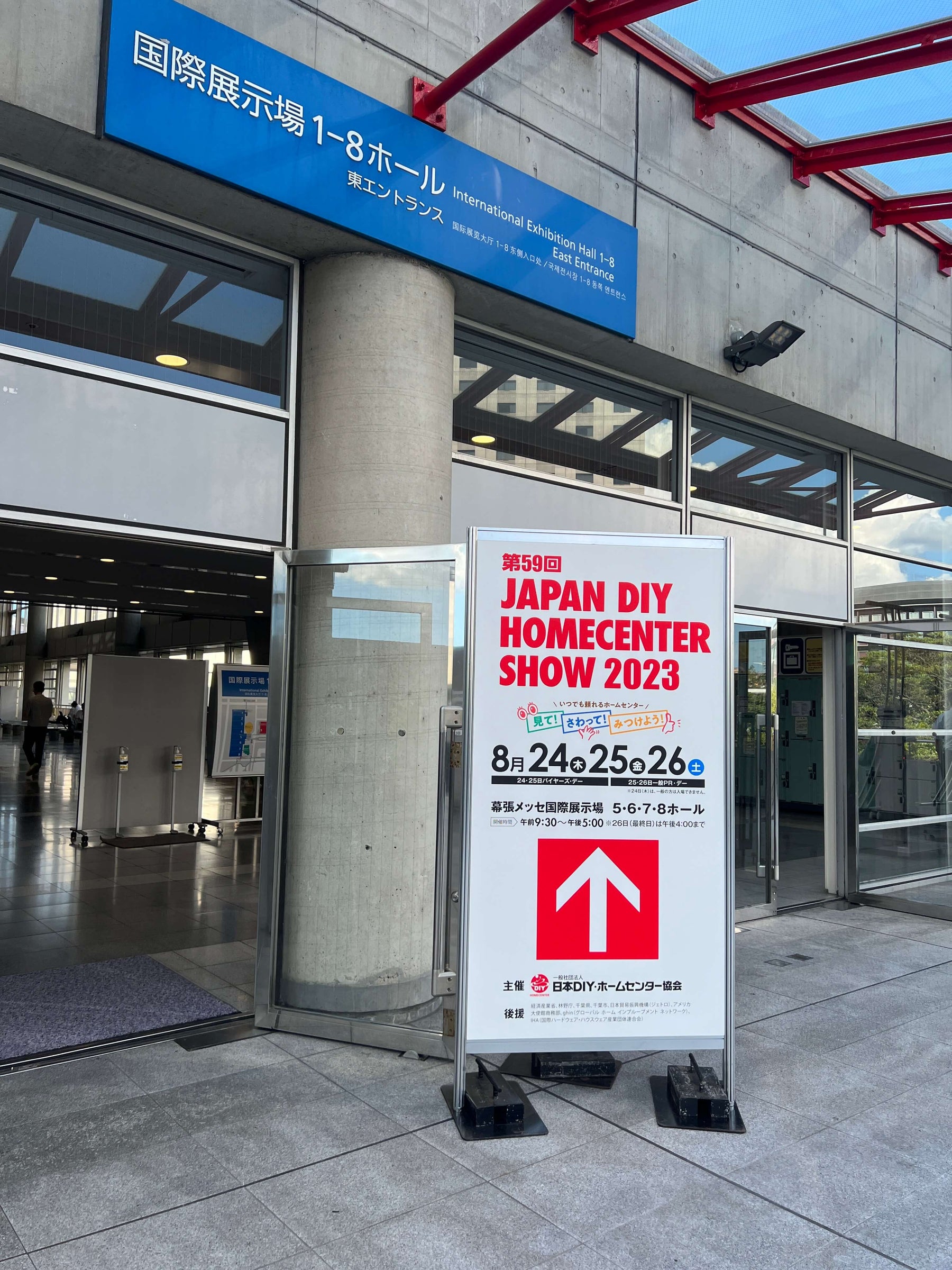 JAPAN DIY HOMECENTER SHOW 2023
展示会名:JAPAN DIY HOMECENTER SHOW 2023
パビリオン名:幕張メッセ、MakuhariMesse
展示会場住所:〒261-0023 千葉県千葉市美浜区中瀬2-1
会期:8/24~8/26
ブース番号:ホール7 A29

弊社はブース(DONGGUAN DOVOH LASER INSTRUMENT CO., LTD)『ホール7 A29』で出展をしています。皆さまのご来場を心よりお待ちしております!
Exhibition name: JAPAN DIY HOMECENTER SHOW 2023
Pavilion name: 幕张メッセ; MakuhariMesse
Exhibition Venue Address: 2-1 Nakase, Mihama Ward, Chiba, 261-0023, Japan
Date: August 24- August 26
Booth number: Hall 7 A29
Welcome to visit our booth!❤️
DOVOH, ESTABLISHED IN 2014
We're a leading China-based laser level company with a strong reputation for providing high-quality and precise laser levels for over 9+ years.
Our vision is incorporated into our brand name, with "D" representing Distance, "V" representing Vertical, and "H" representing Horizontal. These are the physical measurements and the criteria that define our products - efficient and accurate detection of distance, vertical, and horizontal lines.
With a wide range of over 30 types of laser levels, including cross-line and plane laser levels, DOVOH has a team of professional laser engineers who ensure the safety and utility of each tool. Our Self-Leveling Laser Level offerings include Green Beam Laser Level, Red Beam Laser Level, Outdoor Laser Level, 360° Laser Level, Construction Laser Level, Floor Laser Level, Wall Laser Level, and Ceiling Laser Level etc.
At DOVOH, we prioritize quality and customer satisfaction. We provide a comprehensive warranty of two years for quality and five years for accuracy for our laser levels, giving our customers peace of mind and confidence in their purchase.
Our mission is "Quality First, Customer-Minded." We strive to provide our customers with the best high-accuracy laser level solutions, and we welcome you to experience the precision and reliability of DOVOH laser levels. Choose DOVOH for your laser leveling needs and join our satisfied customer base.
If you have any questions or collaboration needs, please get in touch with support@dovoh.com